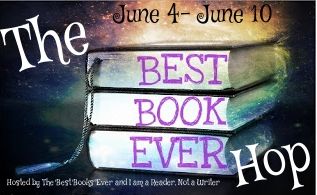 Welcome! Welcome!
I'm so happy you could stop in during this awesome hop to my corner of the world. I have been crazy busy lately and haven't had much time for blogging so I'm excited for the break to participate in The Best Ever Book Hop hosted by I Am A Reader, Not A Writer and The Best Books Ever! This is going to be a great hop as the panels discuss each genre, I for one, can't wait :)
So without further ado - I will be giving away a copy of my book, Immortyl Kisses: Rise of the Phoenix, a YA PNR for winners choice of Ebook or Paperback. Please be sure to check out the list of genres and weeks the panels will be chatting about the very topic. I think you'll enjoy it a lot!
It all begins at the Halloween Dance...
Always the black sheep, not caring what anyone thinks, and not a very good dancer, Raine is forced to attend the high school dance with her best friend, Shania. The last thing she expected was to meet Tristan, the gorgeous new kid in school, or experience her first kiss. Envious she wasn't the one that caught Tristan's eye, Shania watches Raine leave to spend more time with him, but both girls have no idea that there is much more to him than beautiful green eyes and electrifying kisses.
The heat ony begins with the kiss, but flames soon ignite when Tristan's old nemesis, Logan, shows up. Not only must Tristan keep him from stealing his girl, but he must ensure that their secrets remain buried. When they rescue Raine from a rogue vampire, both boys must put their differences aside to protect her from the evil that hunts her. None of them expected she would have a secret of her own, including Raine.
"You are a warrior, you just don't know it yet."
Born into a destiny she knew nothing about, Raine soon learns that life is much more than it seems. She is a Shijin Warrior and it is up to her to save immortal kind from the very thing that is trying to end their existence. Hearts desires may get in the way, but the Immortyl Kiss may be just what can save them all.
Here is the Lineup:
Best Book Ever is a place for bloggers, authors, and book lovers to meet to decide what the best book is in each genre of books. Check out below to see what topics our panel has already decided and what we plan to talk about in the future:
As you can see, some great topics to be talked about - *SQUEEE*
Don't forget to check out the other bloggers and enter their giveaways for more chances to win some awesome prizes!!
a Rafflecopter giveaway